Instructors
Shoshana Bennett, Ph.D. and Jane Honikman, MS are the founders of PAI. Their new-parent educational and community-based experiences began after their own postpartum illnesses. Both are authors, consultants, and public speakers.
Our Philosophy
PAI values pragmatic solutions. This Institute believes in challenging the status quo. We consider a "professional" to be any dedicated person committed to bettering his or her skills.
"I loved the Institute! It was wonderful coming together with those who are passionate, engaging and like-minded. I felt so comfortable and welcome."

Robyn Pottorff
Documentarian, Nursing student, Parent Educator
Shoshana Bennett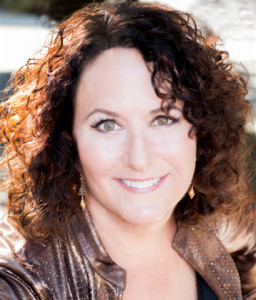 Internationally recognized as a leading maternal mental health expert, clinical psychologist Dr. Shoshana Bennett has inspired and transformed countless lives worldwide through her radio shows, books, lectures, interactive tele-classes, consultations, and videos. Affectionately known as "Dr. Shosh", she educates, engages, and empowers her audiences while discussing serious and often uncomfortable topics using humor, the latest research, solution-based protocols, and firsthand knowledge she gleaned after experiencing life-threatening postpartum depressions.
She emerged from this personal nightmare to become a leading national advocate and pioneer in women's mental health, establishing Postpartum Assistance for Mothers, which offers education and emotional support for women experiencing PPD and related disorders. Dr. Shosh also helped develop the official training curriculum for professionals and served as president of Postpartum Support International.
Dr. Shosh is an Executive Producer of the new award-winning documentary, Dark Side of The Full Moon. She is the author of Postpartum Depression for Dummies, Pregnant on Prozac, and is co-author of Beyond the Blues: Understanding and Treating Prenatal and Postpartum Depression & Anxiety. Her latest book, Children of The Depressed, was recently released. Dr. Shosh is the creator of the mobile phone app PPD Gone!, which provides advice and strategies to cope and recover from PPD.
Bennett has traveled extensively throughout the US and internationally as a guest lecturer and keynote speaker, training medical and healthcare professionals. She is well known for her popular Dr.Shosh.com Radio Show and has appeared as a guest expert on countless television and radio shows including 20/20, Ricki Lake and The Doctors. All aspects of the media consult, interview, and quote her regularly, including CNN, The Wall Street Journal, WebMD, NPR, Psychology Today, USA Today, Parenting, The Huffington Post, and Cosmopolitan. She has received numerous awards acknowledging and honoring her outstanding contributions and work as a women's mental health advocate.
Early in her career she served as a special education teacher, working with autistic and other learning-disabled children. She later taught early childhood education, psychology and special education for several California colleges. She earned three teaching credentials, two masters degrees, a Ph.D., and her license as a clinical psychologist. Today, she has helped more than 20,000 women worldwide through individual consultations, support groups, group workshops, and seminars.
Maternal mental health is her life's mission. She provides hope with compassion, personal experience, and the application of sound knowledge and research. Dr. Shosh helps her clients and colleagues understand that these disorders are completely treatable. With proper help, women can emerge from the crisis of these illnesses in charge of their health, making the best possible decisions for themselves and their families, and happier than ever before.
Jane Honikman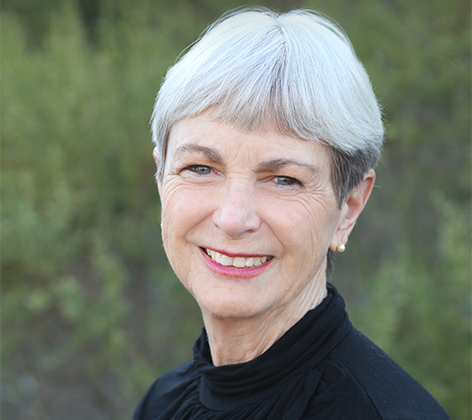 Jane Honikman, M.S., began her career in maternal mental health in 1977 when she co-founded Postpartum Education for Parents (PEP). In 1981 Jane received a grant from the American Association of University Women to study the Growth and Dynamics of Postpartum Support Groups.
She became the Executive Director of the Santa Barbara Birth Resource Center in 1984 and that same year attended her first Marcé Society conference. In 1987 she founded Postpartum Support International (PSI) after organizing a conference on Women's Mental Health Following Childbirth. She was elected as PSI's first President in 1989 and served as the Executive Director operating the organization from her home until 2004.
As the Founder of PSI, Jane became the leader of a social movement to promote the emotional wellbeing of mothers and their families. Jane initiated the PSI Coordinators' network by recruiting volunteers all over the world when she attended international scientific conferences. After receiving letters from women incarcerated for infanticide she started the PSI Pen Pal Network in 1990. In 2001, Jane initiated the PSI Memory Quilt to honor the memory of women and family members who have died because of postpartum mood disorders.
She has authored many articles and educational materials on postpartum issues and how to start community support networks. Her first publications were Community Support for New Families (2013), and I'm Listening (2014). In 2012, I'm Listening was adapted by the humanitarian organization CARE as a Facilitator's Training Guide for use in Bangladesh. It has also been translated into Chinese and Hebrew.
Her expertise is based upon her struggles as a new mother and is described in her 2015 My Diary A Postpartum Journey from Pain to Purpose. Jane's Postpartum Action Manual (2015) is a Workshop Training Guide.
She continues to lecture and train internationally on the role of social support and the emotional health of families. Jane's own family includes her supportive husband of 48 years, 3 adult children, their spouses, and 8 grandchildren (and a cat). She enjoys living a healthy and active lifestyle in Santa Barbara, California.